The Advanced Wound Care Summit is wound care's only industry-led forum
It's a chance for senior executives to address shared challenges around innovative product development, build meaningful partnerships, and sharpen their R&D and commercial strategies. 
Whether an established wound care company, an emerging startup, an SME, a regulator, a payer, or key opinion leader, this event serves your strategic and commercial goals.
To take this chance to uncover how leading figures are leveraging novel clinical trial designs, addressing reimbursement challenges surrounding skin substitute products, progressing next generation diagnostic innovations, and much more. 
HEAR FROM OUR AUDIENCE
Wonderful conference, I learned a lot and loved the opportunity to network with others in the industry. Hope to be able to attend again next year!
This was a great meeting.  I really enjoyed learning more about best practices for Clinical Data Collection, loved hearing from the FDA and the opportunity to network.
Overall, a great summit.  Great collaboration and collection of presenters
This was a very well curated industry forum, with focus on payer and providers. It brought key industry players together. It was a very productive 2 days for me as an executive.
The content, education and market intel was fantastic
Great location, great speakers, great event!
WHO ATTENDS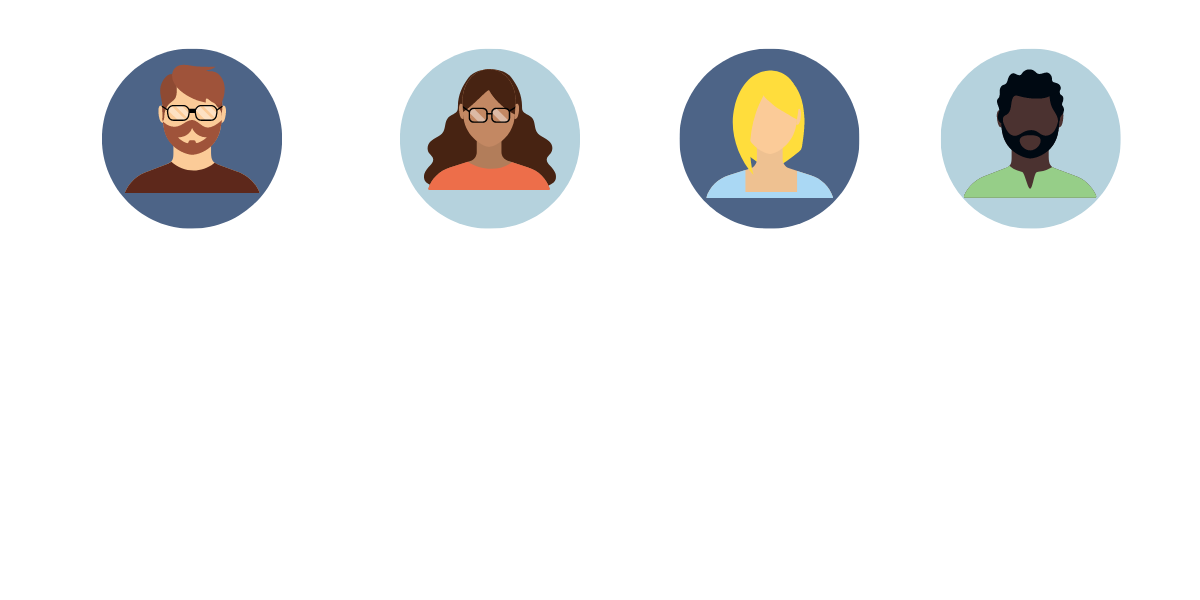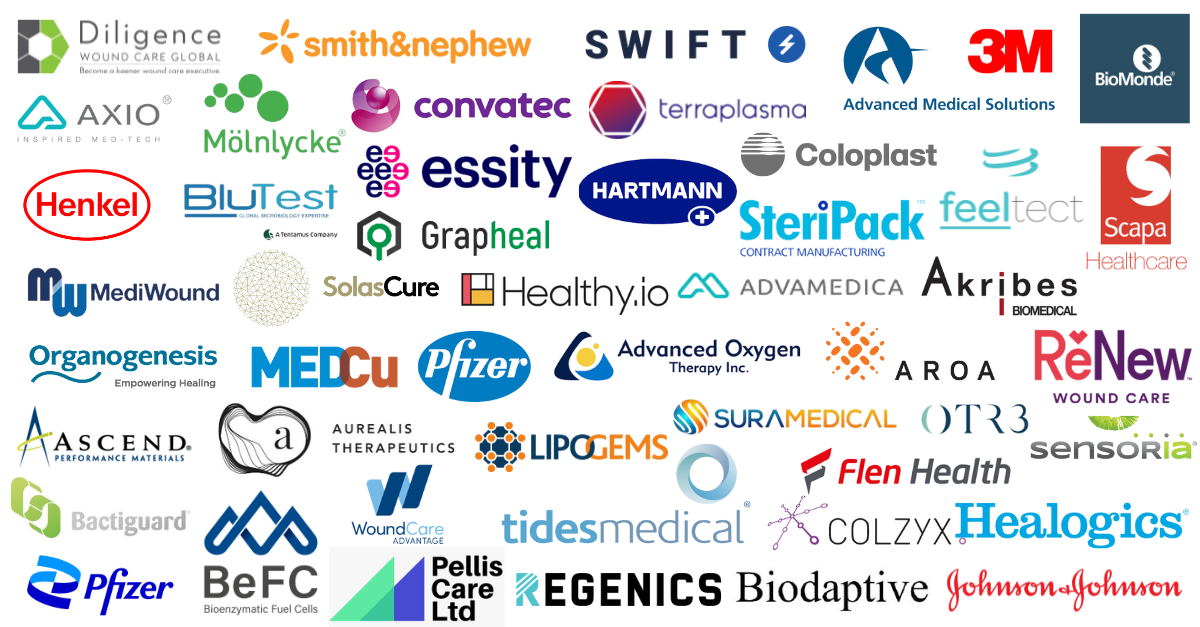 INNOVATION SHOWCASE
If you are an innovative wound care start-up, the Innovation Showcase is a unique opportunity to present your products to our renowned selection committee and the entire live audience – consisting of investors, strategic M&A scouts, CXOs, VPs and Directors of R&D.
Six companies, hand-picked by our committee, will take to the stand to deliver quick fire presentations about their product or service and how they are aiming to revolutionize wound care.
All applications are stage agnostic and can relate to any solutions within advanced wound care, from anti-biofilm dressings to remote monitoring devices. Apply here to ensure you elevate your brand in a room of potential investors and world leaders of wound care research.
2023 SPEAKERS
Kris Kieswetter
Global Senior Director, Applied Medical Sciences
Ibraheem Badejo
Senior R&D Director, External Front End Innovation
Ibraheem (Ib) is Senior R&D Director, External Front End Innovation at Johnson & Johnson Innovation, Boston. He leverages his expertise in smart materials and biomaterials to support the medical device sector.
From 2010 to 2013, Ib was a Research Fellow at Global Surgery Group of Johnson & Johnson, where he was responsible for external and front-end innovations and intellectual property for Ethicon Biosurgery. From 2006 to 2010, he was the Director of Applied Research & New Technology Assessment of novel biomaterials. Prior to that, he was the Chief Scientist of Closure Medical Corp (acquired by J&J in 2005). Prior to joining Closure, he held various positions at Bayer, North Carolina State University, College of Charleston. He currently serves as an Adjunct Professor of Biomedical Engineering at Drexel University.
During his career, Ib has led teams in the development of commercialized biomaterials based products and new technology / products licensed or acquired.
Ib received his BA degree in chemistry from Avila University. He received his PhD in Organic chemistry from the University of Toledo, where he was the Robert Whiteford Memorial Scholar for Outstanding Graduate Research and a Petroleum Research Fund Fellow. He is also the recipient of 24 US patents with others pending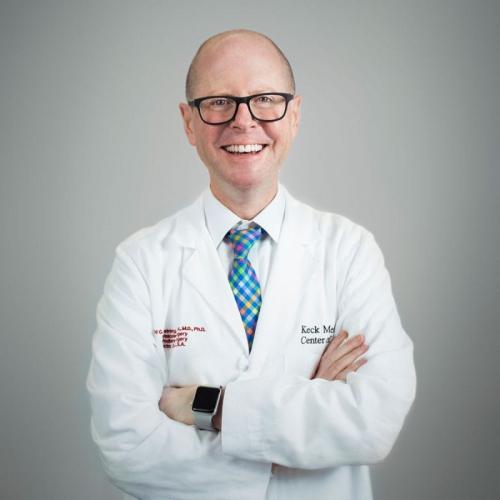 David Armstrong
Professor of Surgery, Co-Director
USC Limb Preservation Program
David G. Armstrong, DPM, PhD, is an internationally recognized leader in the field of podiatric surgery, diabetic foot, limb preservation, tissue repair and wound healing. He is founder and co-director of the Southwestern Academic Limb Salvage Alliance (SALSA), a clinical and research collaborative.
As director of USC's Center to Stream Healthcare in Place (C2SHIP), he is advancing the latest research in consumer wearables and other health technologies. In 2021, he received a USC Stevens Technology Commercialization Award for his method for treating chronic diabetic foot ulcers, just one of multiple patents he holds.
Dr. Armstrong is coeditor of the American Diabetes Association textbook, Clinical Care of the Diabetic Foot, now in its third edition. He is responsible for more than 100 books or book chapters, along with 600 peer-reviewed research papers in leading medical journals.
His achievements have garnered multiple honors, including the 2010 American Diabetes Association's Roger E. Pecoraro Award for Lifetime Achievement in Diabetic Foot Care, the highest honor in the field.
Dr. Armstrong is founding president of the American Limb Preservation Society (ALPS), which is bringing together clinicians to help eliminate preventable amputations in the United States and worldwide. He and his Keck Medicine of USC team are working to achieve that goal for people with diabetes over the next generation.
Monique Rennie
Vice President, Medical Affairs and Reimbursement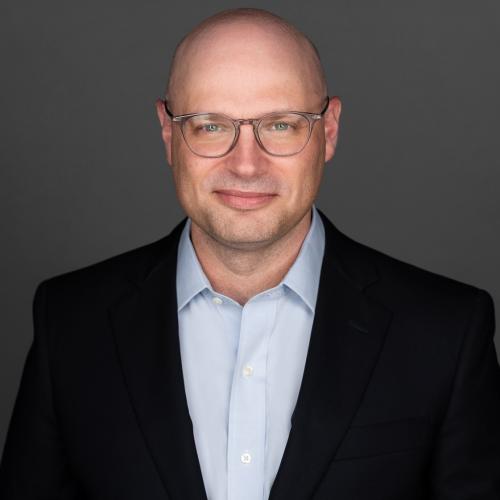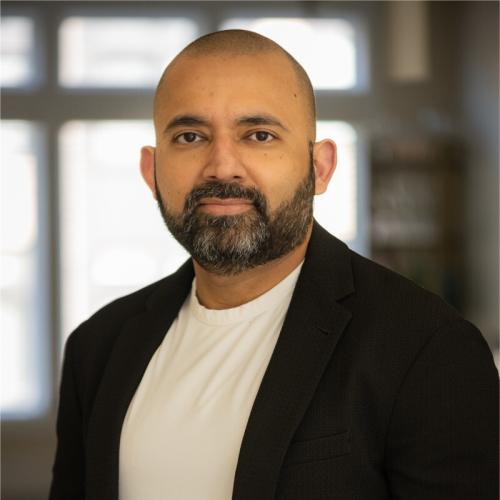 Jignesh Patel
Head of Biologics & Regenerative Medicine
Ira Herman
Senior Director, Biological Sciences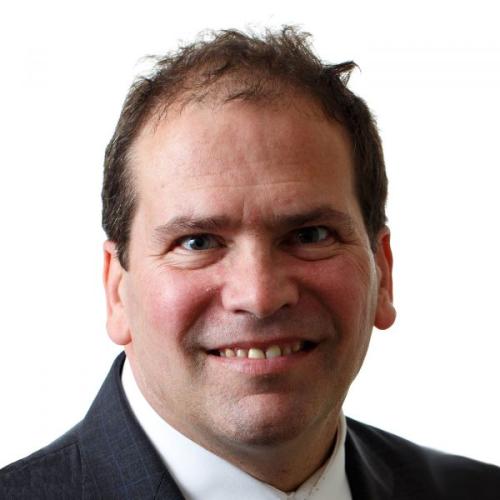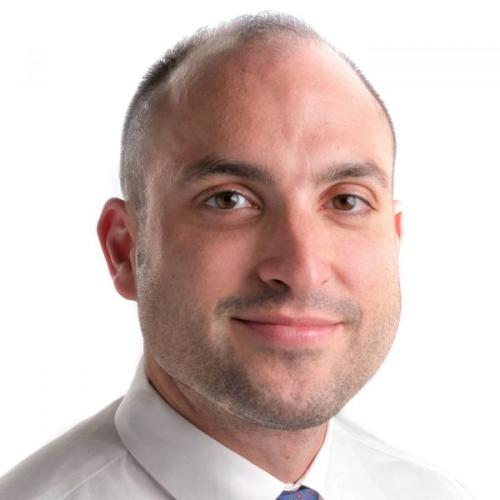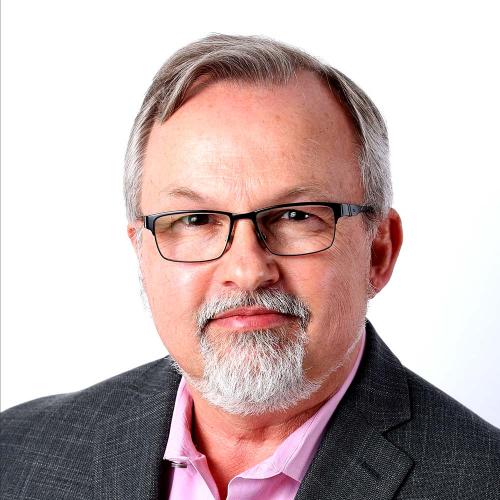 Mike Griffiths
Chief Executive Officer & Medical Director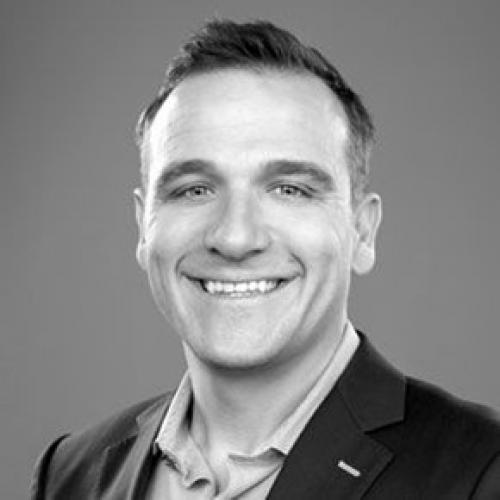 Nikolai Sopko
Chief Scientific Officer and VP of R&D
Dr. Nikolai Sopko obtained his MD with honors from Case Western Reserve University and PhD in stem cell biology at the Cleveland Clinic as a graduate of the National Institutes of Health Medical Scientist Training Program. He completed his surgical training at the Johns Hopkins James Buchanan Brady Urologic Institute as a Physician Scientist Scholar where he focused on regenerative reconstruction, tissue engineering, gene therapy, transplant modulation and tumor biology. He has over 60 published peer-reviewed articles and book chapters and is a speaker on regenerative medicine. Dr. Sopko is currently the Chief Scientific Officer and Vice President of Research and Development of PolarityTE where he applies his passion for patient care and basic science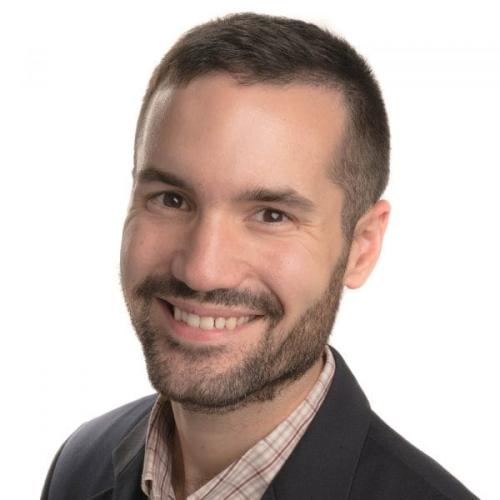 Kenny Carberry
Director, Clinical Development
Kenny leads business development efforts and initiatives for early-stage healthcare companies. His background covers a wide array of indications across pharma, medical devices, and digital health. In addition to his expertise in business development, Kenny has several years of experience in clinical trial operations and management. He offers a unique perspective on the clinical development lifecycle from generating a comprehensive strategy through executing a successful trial.
Kent Nielsen
Principal Scientist, New Business Development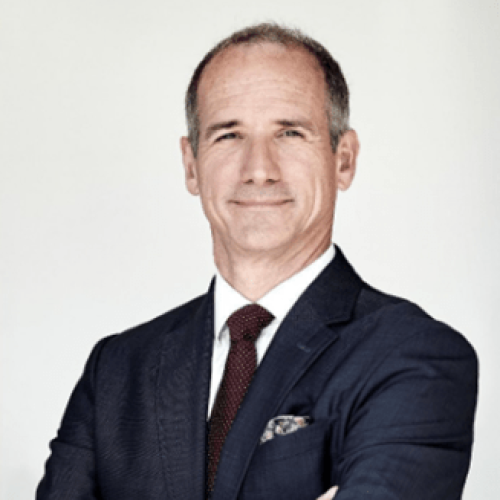 Thomas Serena
Dr. Thomas E. Serena MD FACS FACHM MAPWCA, Founder and Medical Director of The SerenaGroup®, a family of wound, hyperbaric and research companies, is a Phi Beta Kappa graduate of The College of William and Mary and Penn State Medical School.
To date he has opened and operates wound care centers across the United Sates and globally. Dr. Serena has been the lead or Principal investigator in over 100 clinical trials, including gene therapy for critical limb ischemia, antimicrobial dressings, growth factors, topical and parenteral antibiotics and CTP therapy. He founded the first wound healing cooperative research group that produced more than 12 manuscripts in 2016 alone. In 2011 he developed a diagnostic technique that now bears his name (The Serena Technique©). He holds numerous patents on wound care devices and dressings.
He is recognized internationally as an expert in the field of wound healing: He has more than 200 published papers and has given more than 1000 invited lectures throughout the world. He has published three medical textbooks and authored numerous book chapters. He has been a member of the Board of Directors of the Wound Healing Society and served two terms on the board of the Association for the Advancement of Wound Care (AAWC) and is now the President-Elect. He has also been Vice-President of the American College of Hyperbaric Medicine and President of the American Professional Wound Care Association.
Dr. Serena has done extensive medical relief work with Health Volunteers Overseas and served as chairman of the AAWC Global Volunteers/HVO Steering Committee until 2016. In 2016 in partnership with HEAL Foundation he opened a wound clinic in Ho Chi Minh, Vietnam. Outside of wound healing, he consulted for the government of Rwanda on AIDS prevention research.
David Alper
American Diabetes Association Amputation Prevention Alliance
WHO YOU WILL MEET
Multinational Wound Care Companies
Healthcare Professionals + Academics
CONFERENCE PACKAGE
Sending Your Team? Group Discounts Available!
Applicable for Primary Market, Service Provider and Industry Rates Only. Not available for Academic or 'Start-Up' rates
Book a Team of 3+ - Save an Additional 10% Off
Book a Team of 5+ - Save an Additional 15% Off
If you would like to register a team of 3 or more, please email [email protected] for your discount coupon code before registering. PLEASE NOTE: Discounts cannot be combined with Early Bird Pricing or any other discount or offer. If you have any questions about your registration, please call us on +44 (0)20 3696 2920
We accept the following cards through Stripe:
Ticket price will increase in
Thursday, December 8, 2022
to
Saturday, March 25, 2023
PRE LAUNCH RATE - Save $600
Start-ups
SME's
Academics
Thursday, December 8, 2022
to
Saturday, March 25, 2023
PRE-LAUNCH RATE - Save $700
Manufacturers (incl. large wound care companies, healthcare delivery, digital health)
Pharma
Investors
Thursday, December 8, 2022
to
Saturday, March 25, 2023
PRE-LAUNCH RATE - Save $1,000
Material suppliers
CMOs
CROs
Preparing registration...
ACCESS YOUR COPY OF THE BROCHURE
The 2023 agenda is here!
Fill out the short form to access a copy immediately. 
WHAT'S NEW THIS YEAR?
Interactive Roundtables
Foster new connections across roundtable discussions centered on the key challenges affecting wound care executives today
Expanded Innovation Showcase
With opportunities for emerging start-ups and mid-size brands, apply to pitch your innovation to our room of investors and strategic partners
More Key Players
Meet the game changers from across the industry including 3M, Smith & Nephew, Convatec, Molnlycke and Coloplast, with all stakeholders under one roof
Improved Networking Opportunities
Meet your next collaborator, with a revamped programme allowing for more business partnering opportunities than ever with over 8 hours of dedicated networking time
FILL OUT YOUR DETAILS BELOW:
Partner with us
Based on your objectives, we can create bespoke packages designed specifically for you – from presenting your expertise on the main stage, to hosting a private dinner. You can partner with us showcase your brand and make valuable new connections. Opportunities predominantly lie in 3 main categories: Thought Leadership, Branding & Networking.
To discuss your objectives and partnership opportunities please contact [email protected]
Interested in a media partnership?
We'd love to hear from you and how we can support one another to connect with the industry. Contact [email protected]
About Kisaco Research
Kisaco Research produces, designs and hosts B2B industry conferences, exhibitions and communities – focused on a specialized selection of topic areas.
Meet industry peers that will help build a career-changing network for life.
Learn from the mistakes of your peers as much as their successes—ambitious industry stalwarts who are happy to share not just what has made them successful so far but also their plans for future proofing their companies.
Note down the inspired insight that will form the foundation for future strategies and roadmaps, both at our events and through our online communities.
Invest both in your company growth and your own personal development by signing up to one of our events and get started.