Our network
All of our events are only possible because of our network of speakers, advisors, partners and attendees who continue to help develop and inform our series, ensuring that we remain the industry's most premier and relevant innovation series.
Read more about the Kisaco Research Legal community below
Global IP Strategy Hub Advisory Board
Our Advisory Board are a prestigious group of individuals with extensive experience in the legal patent space. This group is responsible for guiding the production and development of the Global IP Strategy Hub event portfolio.
For enquiries please email [email protected]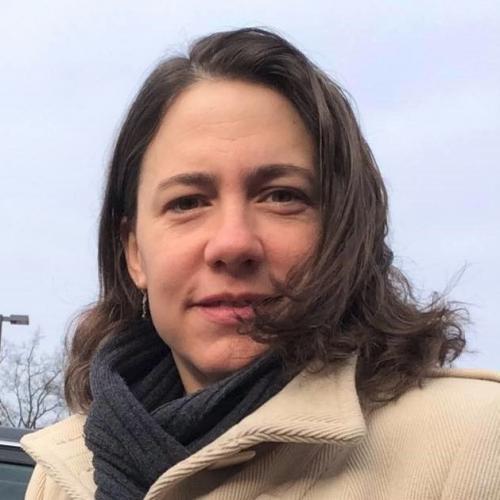 Dr. Leslie Fischer
Principal Patent Attorney
Leslie Fischer is a Principal Patent Attorney at Sandoz, who focuses on global IP strategy for biosimilars. Before joining Sandoz, Leslie was a patent attorney at Novartis Pharmaceuticals, where she worked for over a decade developing global patent portfolios for biologicals. Before joining the Novartis group, Leslie was an associate at Fitzpatrick Cella (NY) (now Venable). Leslie holds a J.D. from Rutgers University and a Ph.D. in Biochemistry from Thomas Jefferson University. Her scientific work appears in JCB, JBC, and Osteoarthritis & Cartilage. She speaks frequently at patent-related events and is an adjunct professor at Seton Hall Law School.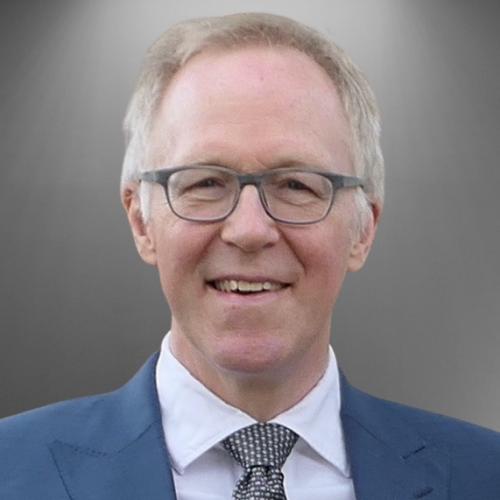 Christof Bull
Assistant General Patent Counsel
Fredrik Fredh
Intellectual Property Counsel
Fredrik is a qualified European Patent Attorney and experienced international IP strategist. Having completed academic studies of innovation and entrepreneurship processes, as well as IP law and management, he has a good grasp of various intellectual property rights (IPR).
Thanks to his many years as IP professional in the Pharma and Biotech industry, Fredrik has learnt to use this IPR toolbox to pursue his professional passion; maximizing return on investment for innovation."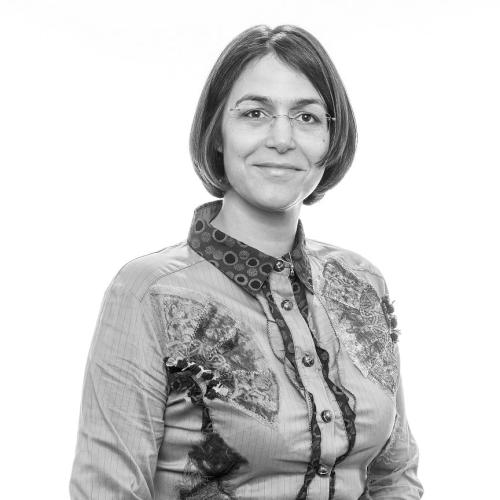 Mathilde Rauline
Head of Greater Europe Patent Litigation
Mathilde is a European patent attorney, is qualified as a French patent attorney, and is admitted to the Paris bar.
She is head of Greater Europe patent litigation at Sanofi, after having been a patent litigator in private practice (mostly in the pharmaceutical field), and a patent attorney in the industry (Sanofi, Nestlé).
She has extensive experience in pharmaceutical and life-science patent litigation in France, at the EPO, in Europe, and in Eurasia.
Her expertise also comprises contractual matters, settlements, regulatory aspects, and the SPC regulation.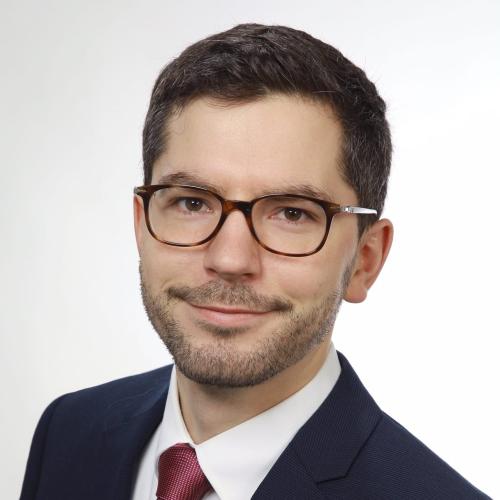 Lorenz Kallenbach
Senior Corporate Patent Counsel (Director)
Lorenz Kallenbach is a senior corporate patent counsel in the healthcare division of Merck KGaA. He is responsible for defining and executing the IP strategy for innovator projects. Including the assessment of the IP landscape, coordination of worldwide patent litigation, and portfolio development.
Before joining Merck, Lorenz worked in private practice. He is qualified as a German and European patent attorney.
Lorenz studied biochemistry and received a Ph.D. in the field of epigenetics.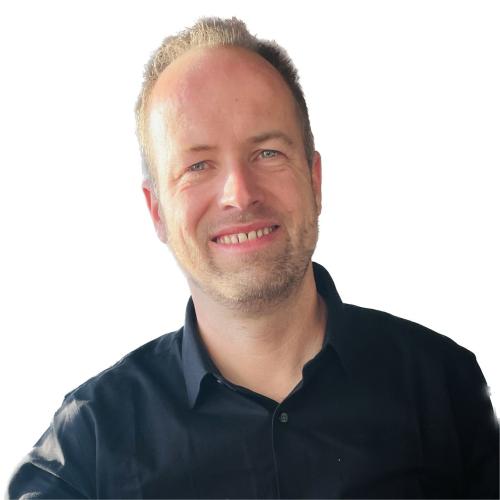 Stephan Kutik
Director, Intellectual Property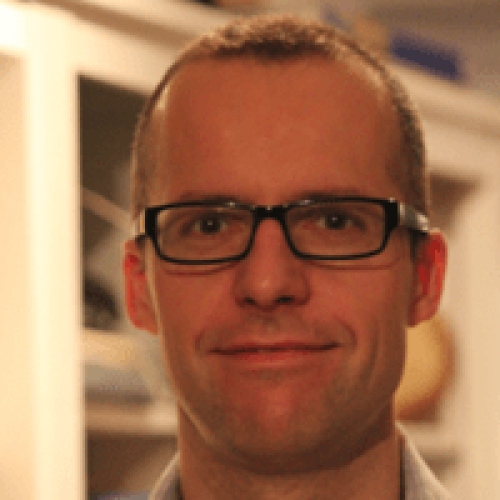 Ewan Nettleton
Principal IP Counsel, Oncology Litigation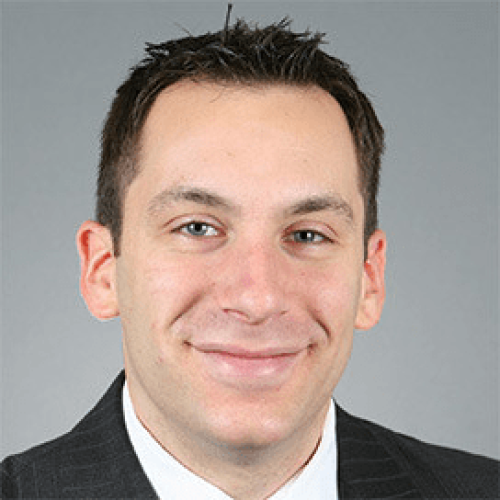 Mike Cottler
Global Head of Litigation
Featured Speakers
Insight into the market dynamics that are having the greatest impact on an industry is what drives our business and its this understanding that allows us to identify and secure the thought leaders who have a true 'vision' to offer. 
Jenny Davies
Jenny Davies is a life sciences and patent specialist with a Masters in Biochemistry from Oxford. She provides strategic advice to help clients protect and exploit their R&D investment in the life sciences sector, medical device sector and the chemical industry. Her work regularly entails negotiating agreements to support her clients' research, development, manufacture and commercialisation, and protect their markets through the enforcement of patents.
Jenny delivers business-focused solutions across her unique practice area spanning patents and dispute resolution, transactions ranging from strategic licensing to highly complex collaborations and regulatory matters. She advises clients in all aspects of patent enforcement, from technical analysis and global strategy to leading UK litigation and EPO oppositions.
Given the commercial and practical value of the assets Jenny protects, her approach combines precision and detail with a commercial mindset and sector-led solutions. Clients praise her "endless determination", "formidable intellect" and are "deeply impressed" with her "unusual capacity to think creatively".
Her work highlights include leading ground-breaking patent litigation up to the UK Court of Appeal to achieve a novel form of "Arrow declaration" for Fujifilm Kyowa Kirin and advising AstraZeneca across a range of high value and complex transactions: its collaboration with the University of Oxford (COVID-19 vaccine); two $6 billion oncology collaborations with Daiichi Sankyo; an $8.5 billion oncology deal with Merck; and a $300 million oncology deal with Genzyme (Caprelsa).
Jenny is a member of the BioIndustry Association's IP Advisory Committee, and SPC and exclusivities committee, and a regular speaker on patent litigation and strategy.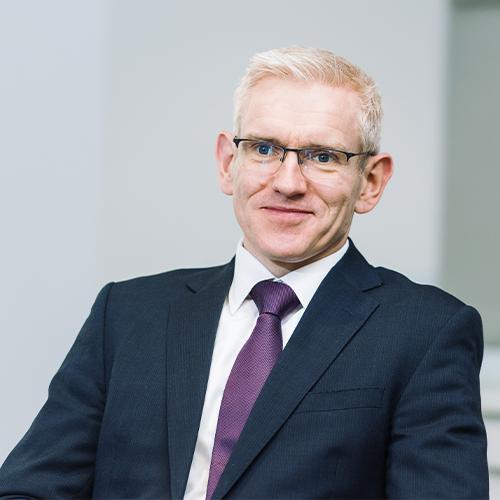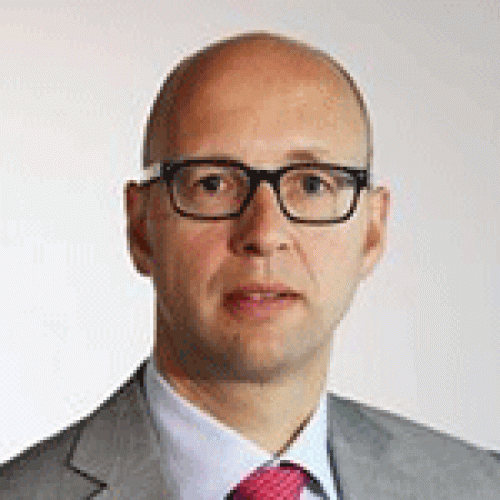 Rainer Becker
Head of Unit in Antitrust for Pharma and Health Services, DG Competition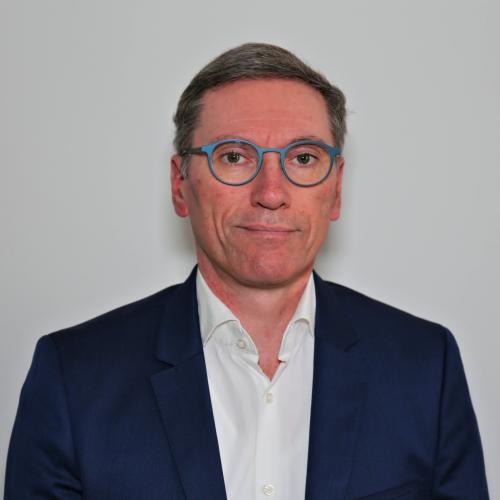 Sven Bostyn
Associate Professor of Biomedical Innovation Law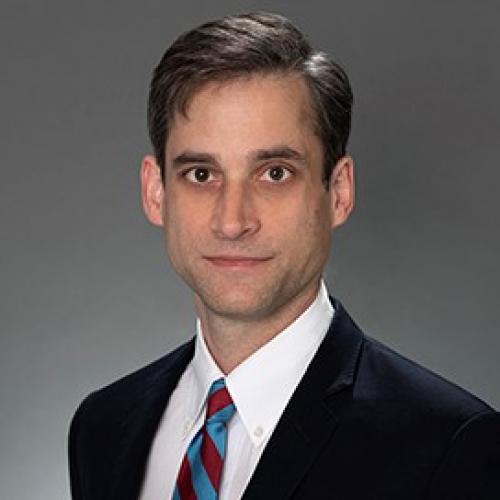 Robert Cerwinski
Rob Cerwinski, managing partner, is a seasoned patent litigator and IP strategist with 20+ years of experience at premier U.S. law firms helping international clients launch biopharma products into the highly-competitive U.S. market. Mr. Cerwinski specializes in helping companies devise cost-effective strategies to navigate the complex and intertwined legal, regulatory and financial hurdles that can delay or prevent product launch. His successes in pre-litigation strategy and in the courtroom have driven the launch of 20+ biopharma products in the U.S. and Europe. Mr. Cerwinski holds a Master of Science Degree in molecular biology and has a deep understanding of the science, business and regulation of biopharma product development, manufacture and marketing. Mr. Cerwinski co-founded the industry-leading biosimilars practice at Goodwin Procter LLP and is a recognized global authority on biosimilars. He is Senior Editor of the leading legal treatise in the field, Guide to Biosimilars Litigation and Regulation in the U.S. (published by Thomson-Reuters) and founded Goodwin's award-winning biosimilars blog, Big Molecule Watch and its companion blog, Big Molecule Watch China. Mr. Cerwinski was named an IAM Global Leader in Intellectual Property Law in 2021 and is ranked in the Gold Tier of the IAM Patent 1000.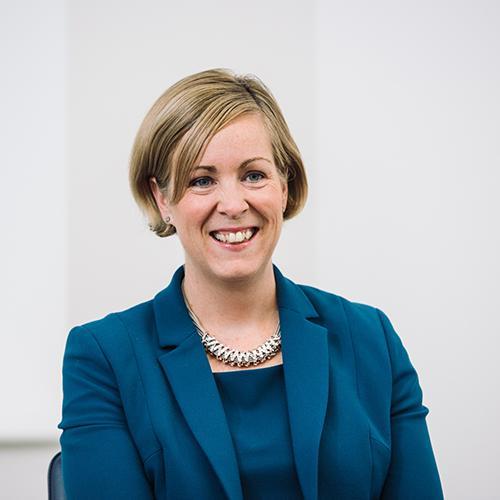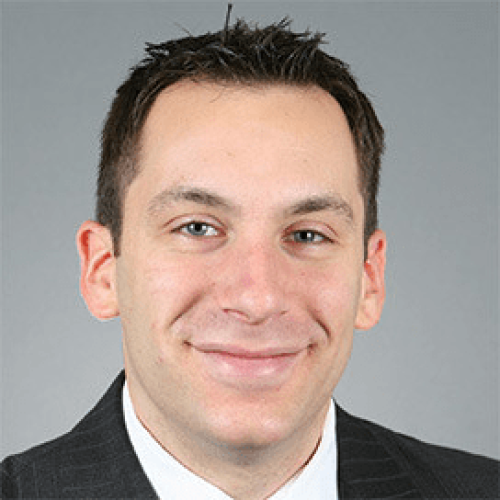 Mike Cottler
Global Head of Litigation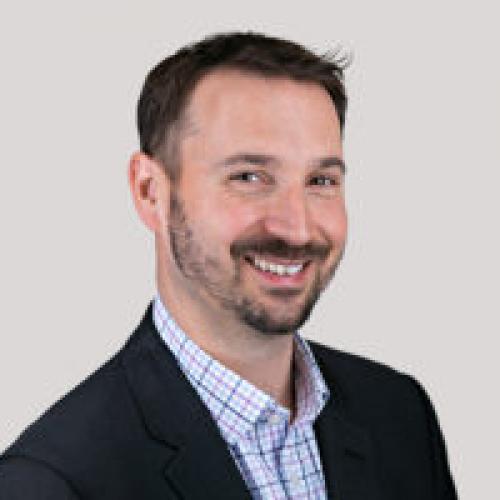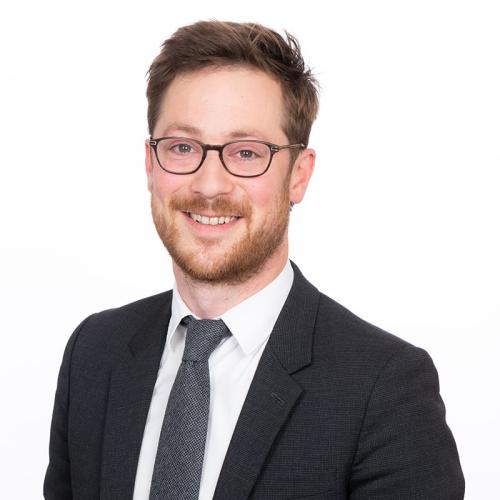 Fredrik Fredh
Intellectual Property Counsel
Fredrik is a qualified European Patent Attorney and experienced international IP strategist. Having completed academic studies of innovation and entrepreneurship processes, as well as IP law and management, he has a good grasp of various intellectual property rights (IPR).
Thanks to his many years as IP professional in the Pharma and Biotech industry, Fredrik has learnt to use this IPR toolbox to pursue his professional passion; maximizing return on investment for innovation."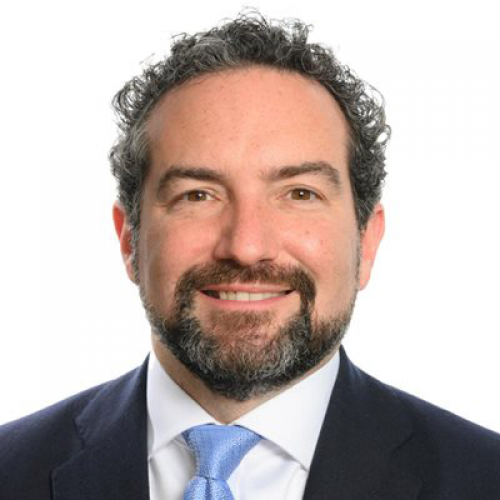 Matt Hervey
Head of Artificial Intelligence Law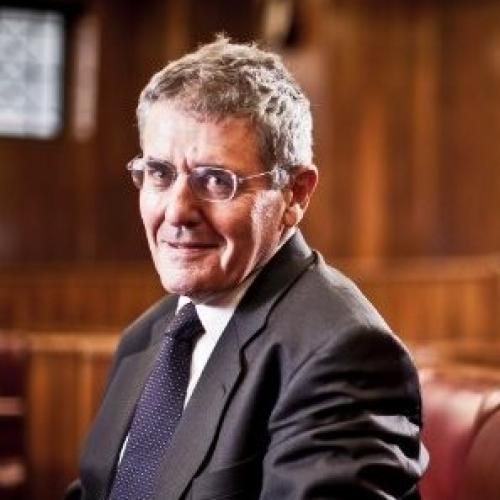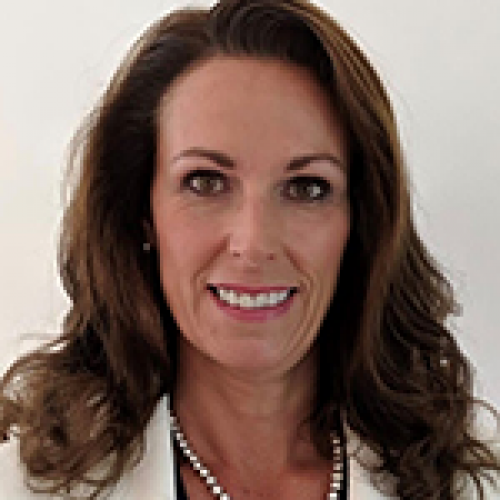 Lindsey Kent
Assistant General Patent Counsel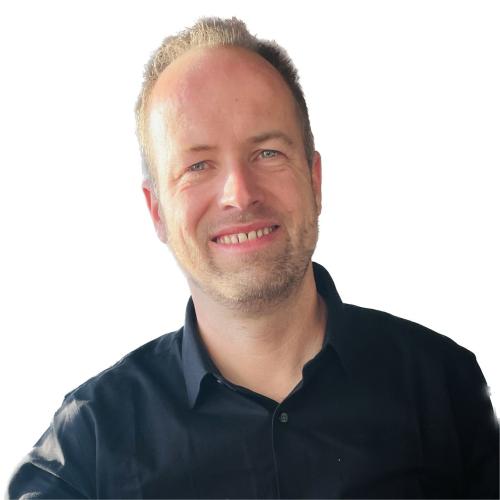 Stephan Kutik
Director, Intellectual Property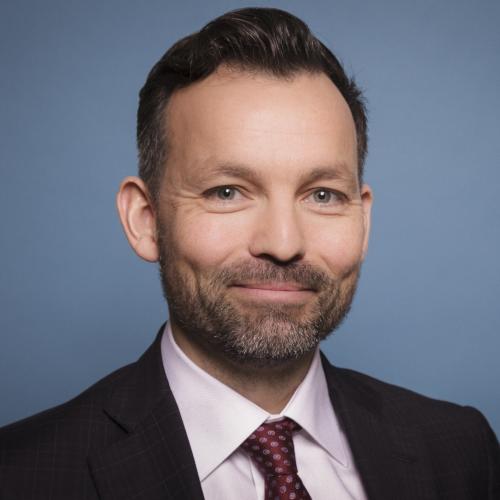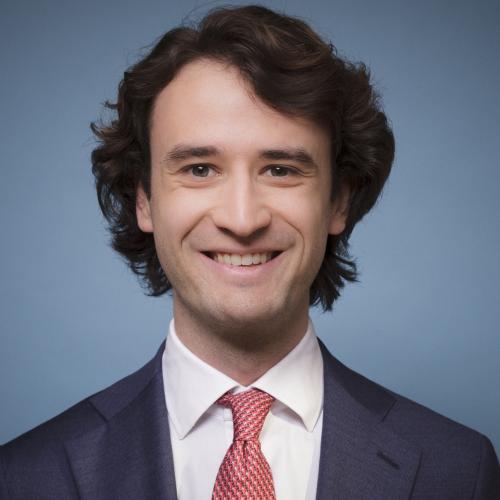 Alexander de Leeuw
Alexander de Leeuw is an experienced lawyer specialising in national and international patent litigation.
He frequently litigates before the Dutch courts as well as the European Patent Office. Some examples of cases that Alexander worked on concern CRISPR-Cas9 (Broad/MIT/Harvard), pemetrexed (Sandoz), lithography machines (Carl Zeiss), and surgical laser systems (Alcon).
He also regularly deals with and teaches about the protection of trade secrets, and has been involved in high-profile international trade secret litigation.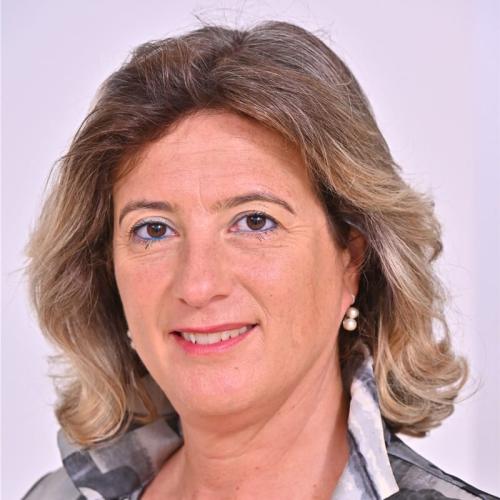 Tessa M. Malamud-Cohen
Director, Patents, Global Intellectual Property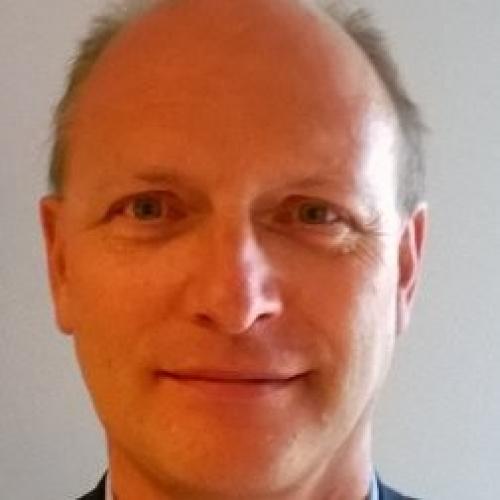 Patrick Mccutcheon
Senior Expert IP and Competition Law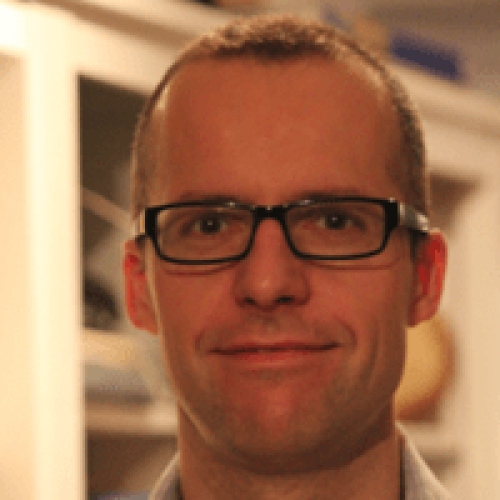 Ewan Nettleton
Principal IP Counsel, Oncology Litigation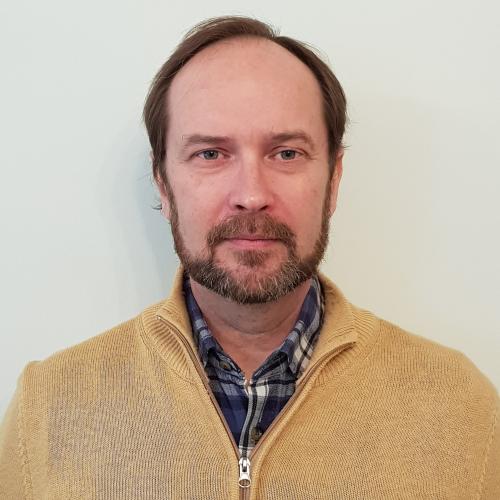 Roberto Romandini
Legal Member of the Board of Appeal
Roberto Romandini obtained his law degree from the University of Pisa and his LL.M. degree from the University of Munich, where he specialized in patent law. He completed his Ph.D. thesis on the patentability of human stem cells at the Max Planck Institute in Munich before practicing IP law at a leading IP law firm in Milan for 5 years. From 2013 he was a Senior Research Fellow at the Max Planck Institute for Innovation and Competition in Munich. Since 2019 he has been a legal member at the Boards of Appeal at the EPO.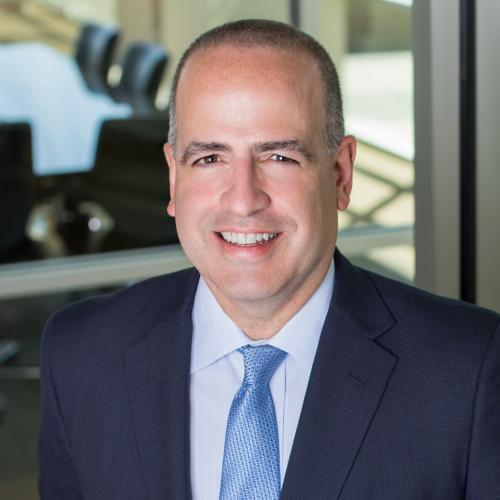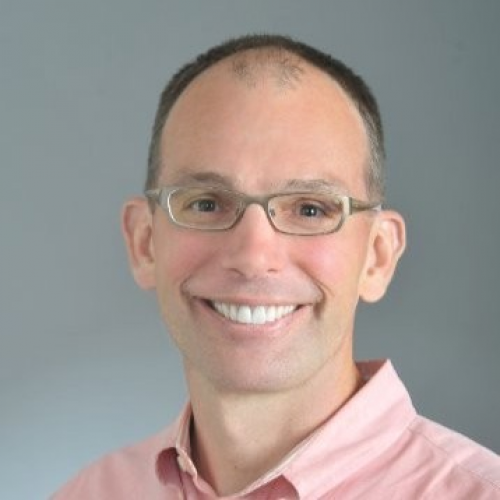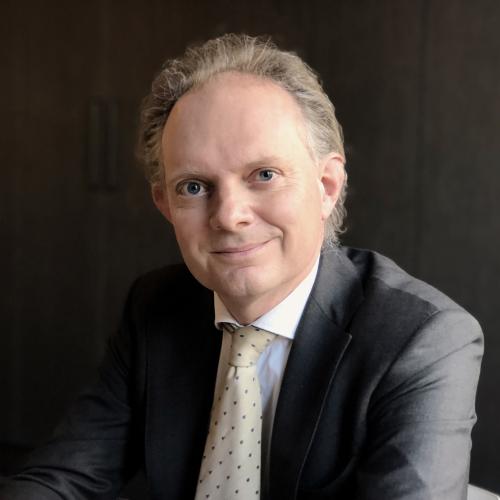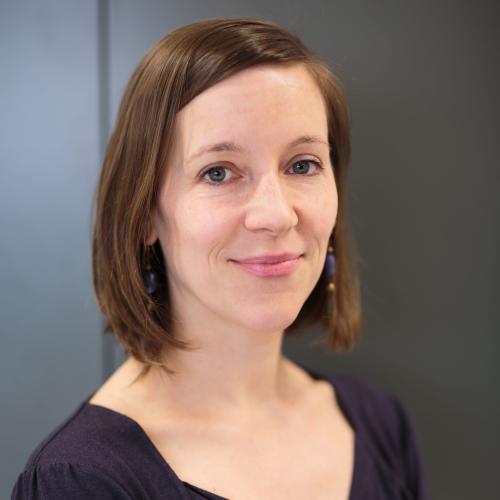 Cecile Teles
Cecile is Head Patent Attorney at Zentiva. She has over a decade of experience in the pharmaceutical industry.
Cecile is uniquely experienced and knowledgeable in the pharma space as she has experience in-house at an elite innovator company (Sanofi), biologics (Merck Serono), and extensive generic experience she gained as Zentiva.
Cecile is an enthusiastic manager of her team and was a key member of the IP team in leading the transformation of Zentiva into an independent and competitive generic company after divestment from Sanofi.
Cecile is a qualified European Patent Attorney. She also holds a certificate from CEIPI in patent litigation and most recently completed her diploma as a Master of Laws in France.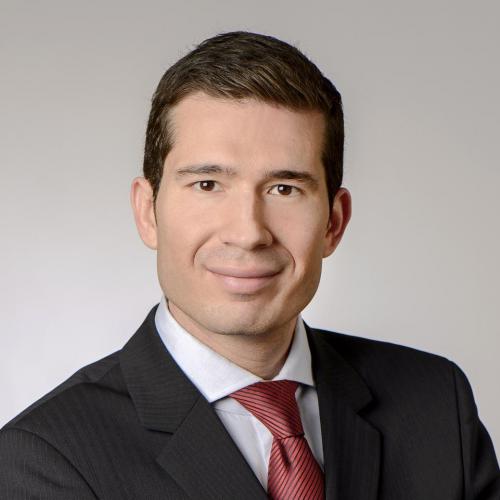 Akif Mert
Akif Mert is a German lawyer specialising in white-collar crime with more than 10 years of international experience in managing legal, corporate compliance, and data privacy matters in both emerging and highly regulated markets.
He has spent many years in Singapore as the Regional Head of Compliance and DPO of Allianz Asia Pacific before moving to Switzerland in 2020 to assume the role of the Chief Compliance Officer of the Allianz Suisse Group.
Akif is an active member of the German Institute for Compliance and a regular author of publications about digital trends in compliance.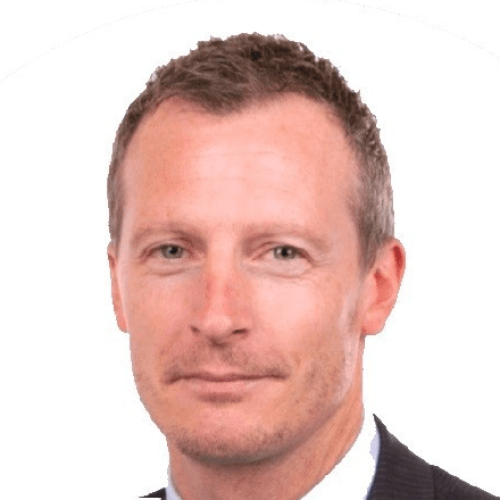 Daniel Gysel
Chief Compliance and Revenue Officer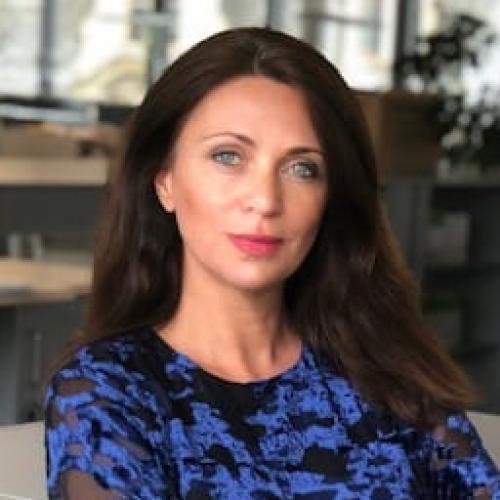 Lora Von Ploetz
Lora von Ploetz is Head of Global Financial Crime Unit at Commerzbank AG, where she is overseeing the cross-border evaluation of significant financial crime events by, tracking, investigating, analysing, and reporting such and is responsible for the information sharing of significant financial threats across the group.
Before taking this position, Lora von Ploetz was Senior Sanctions Officer overseeing New York, London, and Dubai sanctions operations, correspondent banking special investigations among others.
Before joining Commerzbank AG she has held various compliance and legal management roles in Geneva, Moscow, and Sofia.
She holds an LL.M Law and Finance from the Goethe University in Frankfurt and a Master of Law degree.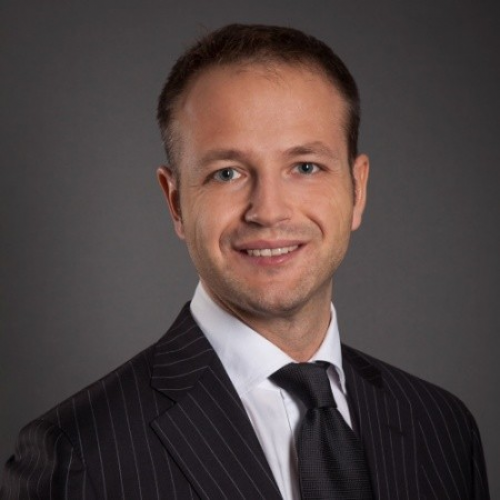 Paolo Basarri
Fédération Internationale de l'Automobile (FIA)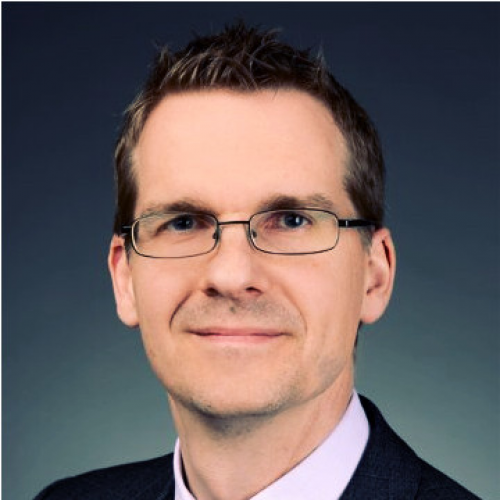 Raimund Roehrich
Bank Julius Baer & Co. Ltd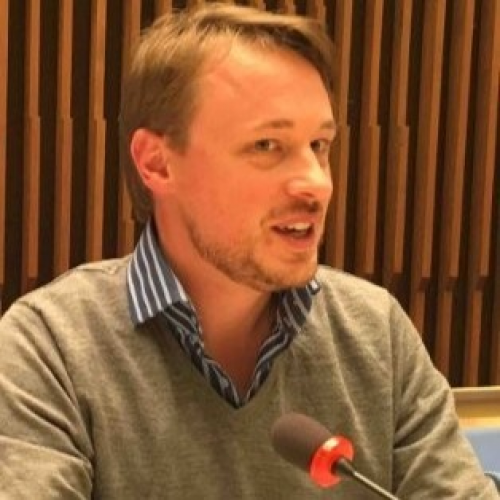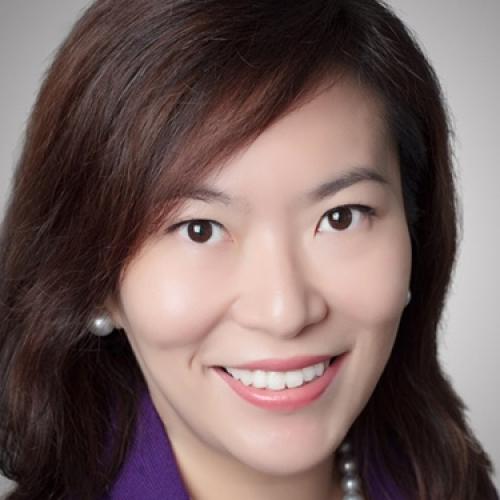 Yuet Ming Tham
Global Co-Leader of the White Collar Govt. Litigation & Investigations Group
German Florez-Villegas
Senior Compliance and Risk Specialist - Deputy Head Employee Monitoring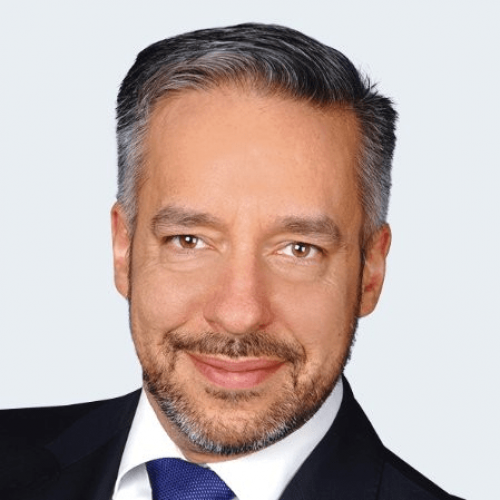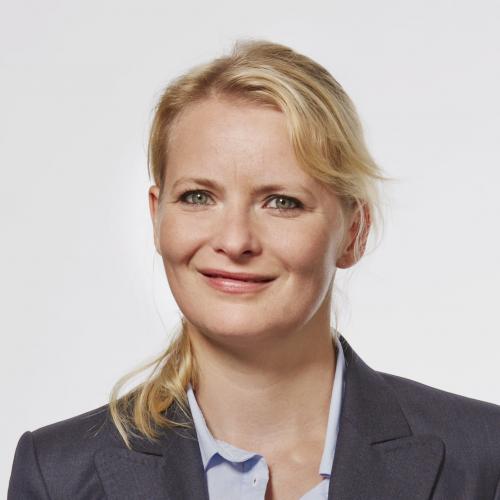 Jennifer Toivola
Jennifer Toivola holds a Master's degree in law as well as in business administration from the University of Innsbruck, Austria, and is a Swiss Certified Accountant.
Jennifer has worked for many years as a regulatory consultant at KPMG. There she was consulting mainly Swiss Banks on matters related to AML, Compliance, and regulatory requirements.
Since September 2021 Jennifer is the Chief Compliance Officer of Banco Santander International SA.
Strategic Partners
From the market-leading law firms to legal media outlets, our partners continue to play a pivotal role in how we help professionals in the legal field. For more information on how to become a strategic partner, please visit our Marketing Solutions page
Media Partners
Much like our commercial partnerships, our partnerships with various press and media outlets enable us to help professionals in the legal field. Interested in a media partnership?
Email: [email protected]

Testimonials & Success Stories
Great variety of industries represented and real legal expertise. Great job!
Very high-level and well-organized event. 1st Tier speakers and audience with great knowledge of the legal landscape and market environment 
'Great conference with high profile speakers and participants.'
The trade secret IP protection & management event gathered an interesting panel of attendees, and in particular a large number of in-house IP representatives, which led to collaborative and interactive sessions. It was really pleasant to attend it
Real life examples of implementing practical trade secrets policies
Found the agenda very insightful and focused on the "real challenges" that companies and industries are
currently facing. In the last two years many events and conferences have bored attendees with only pandemic
related challenges. Speakers were knowledgeable and with a lot of experience at the same time.
It was a terrific event and the speakers were very high quality and most important of all the agenda was very insightful and I learnt a lot
An excellent event with a quality agenda and content presented.  Full of practical tips, thought leadership and actions to take away 
As to my knowledge the first conference of this kind regarding this important topic. It's been a great opportunity to join in with a motivated group of leading people in a field where no one yet can claim to be an expert, but where all came to share and to learn from each other's hands on experience 
Excellent content and debates and good opportunities for networking.
High quality panels discussing hot topics with engaged and interactive audiences provided a great environment for good discussions.  Also, an enjoyable atmosphere with a good mix of private practice (patent attorneys and litigators) and in-house (originator and generic) and jurisdictional spread.
Excellent speakers and engaged delegates always makes for some great discussions and interactions
I was impressed by the standard of all of the sessions and the speakers.  Audience engagement and understanding was great and this allowed for some deeper insights into the various issues discussed.
Practical tips for the protection of trade secrets in different organizations.
'Very interesting speakers, a good mix of topics and greatly organised to enable networking! Many thanks!'
As always, very nice and well-organised event, with spot-on topics, excellent speakers and great for networking, with a very good proportion of in-house lawyers attending.
Very high quality of speakers and subject, very nice for networking.
This event was informational and cutting edge. Trade Secrets are an increasing important topic in risk management and legal realms and having intelligent decision makers in a room discussing best practices was innovative and educational. 
Thank you for the excellent organization, the topics were very stimulating and the speakers were very competent. Looking forward to next year's conference
Excellent platform to exchange experiences with the IP department managers of internationally operating companies 
"The speakers and experts provided in depth understanding about current challenges and opportunities in the domain of Economic Crime Prevention & Compliance. The value delivered by this event surpassed my expectation, and offered a unique opportunity to network with thought leaders and key industry experts – I'm sincerely looking forward for next years' event."
I did not anticipate so many thoughtful and varying topics about trade secrets that would occur at the event and the varied value and experiences from each of the speakers. I learned a tremendous amount and would welcome attending the event again.
The conference was a great opportunity to meet other like-minded professionals from industry and the legal professions. The presentations and sessions were relevant and engaging.
About Us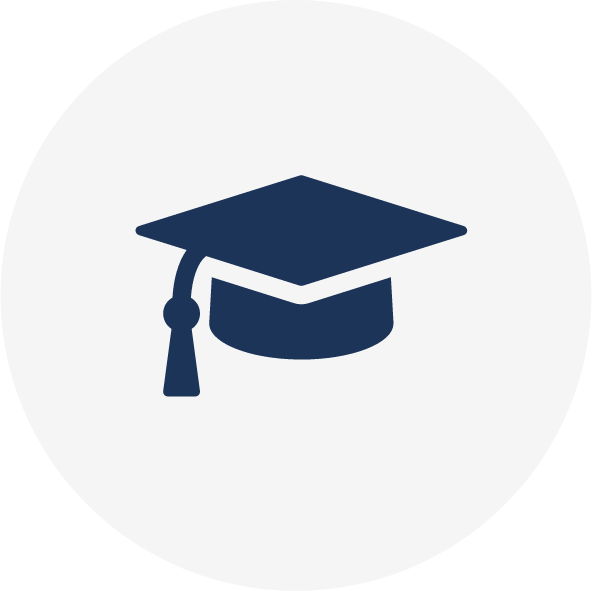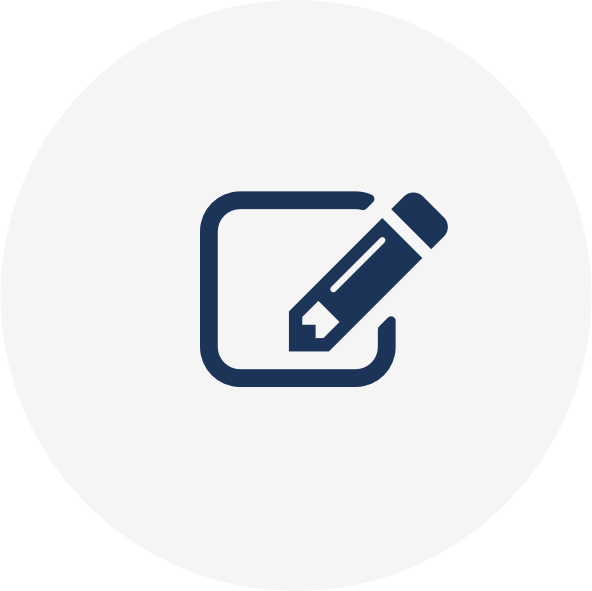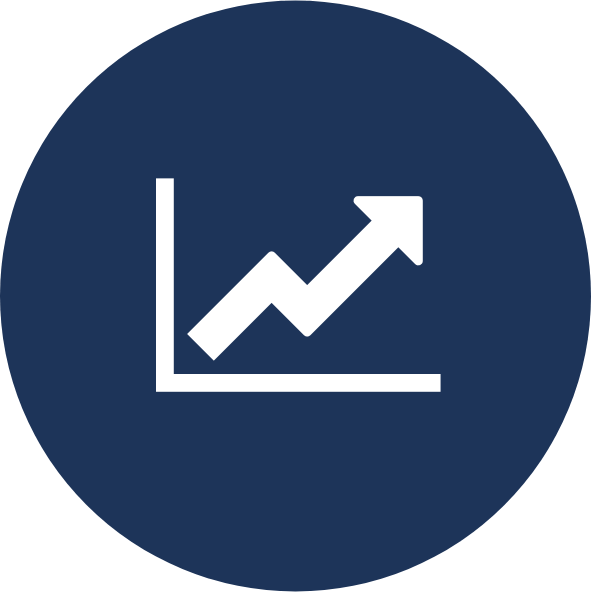 INVEST
both in your company growth and your own personal development by signing up to one of our events and get started.